RM Class 50 Hoodie (clearance)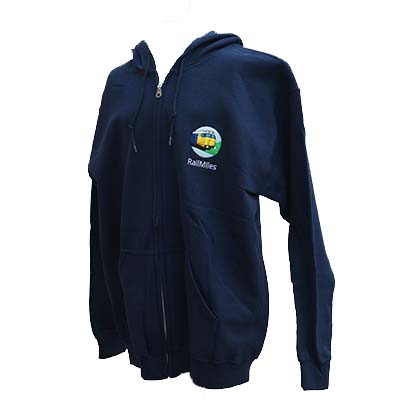 Free shipping available
This hoodie was produced in our last run of hoodies over five years ago, so we're sending these out for clearance. They feature the RailMiles Class 50 emblem on the front that you see every April Fool's Day when we transform to Ramillies for the morning!
Some of the hoodies in this selection MAY have the RailMiles HST logo on the back. Orders will be picked at random and we cannot guarantee whether the hoodie features this logo or not.
It's made from 50% cotton and 50% polyester fleece, and features a zip and two front pouch pockets.
Sizes:
Medium (M): chest fit 38-40 inches, actual chest 56cm, body length 71cm
Large (L): chest fit 42-44 inches, actual chest 61cm, body length 73.5cm