RM Class 50 Hoodie (Charcoal) (Limited Edition)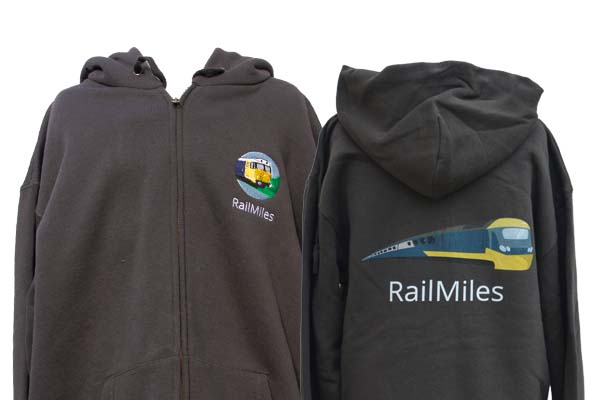 Free shipping available
Our premium heavyweight hoodies are extremely soft and comfortable! Great for wearing frequently with great durability. It's made from 70% cotton and 30% polyester.
These hoodies feature the RailMiles Class 50 emblem on the front that you see every April Fool's Day when we transform to Ramillies for the morning!
This hoodie has a zip and two deep front pouch pockets.
Sizes:
Small (S): chest fit 35-37 inches, actual chest 53cm, body length 68cm
Medium (M): chest fit 38-40 inches, actual chest 57cm, body length 70.5cm
Large (XL): chest fit 41-43 inches, actual chest 61cm, body length 73cm
Extra Large (XL): chest fit 44-46 inches, actual chest 65cm, body length 75.5cm
Extra Extra Large (XXL): chest-fit 47-49 inches, actual chest 69cm, body length 78cm